2019 Kia Sorento
Find Yours
View Specials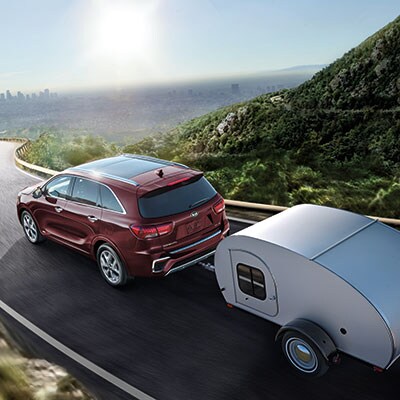 The Strength You Need To Tow Confidently
With the 2019 Kia Sorento, you will have plenty of strength to work with, especially when it comes to towing. In fact, this mid-sized SUV can tow up to 5,000 pounds, giving you the durable performance you need to easily traverse the road. Whether you're heading out on a vacation or just towing something down the street, this vehicle is right for you!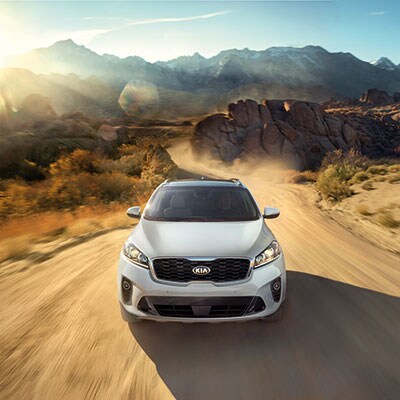 More Traction for Better Performance
Whether you are traversing difficult terrains, or the weather has become inclement and difficult, you can trust the 2019 Kia Sorento to get you where you need to go. That is because you can utilize available all-wheel drive with this vehicle, giving you the added traction you need.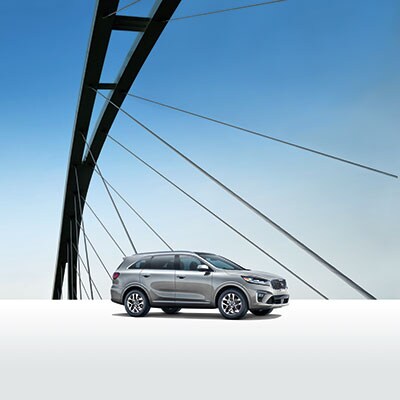 Slick, Confident Exterior Design
When you first set your eyes on the 2019 Kia Sorento, you will be impressed by its slick artisanship and its modern sophistication. This is the kind of vehicle that will turn heads while delivering the efficient, dependable performance you are looking for on the open road.

More Features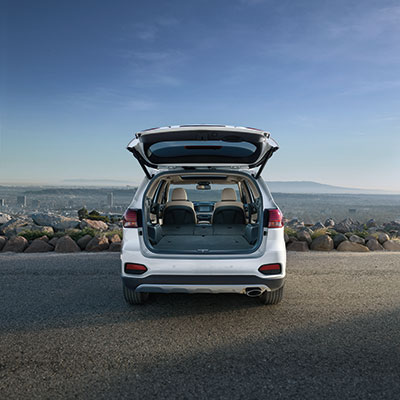 Enjoy Expansive Interior Space
Have a large family? Need more interior space? The 2019 Kia Sorento has you covered. It can seat up to seven people comfortably, while also providing you with the expansive leg room and easily accessible features you need to be successful on the road.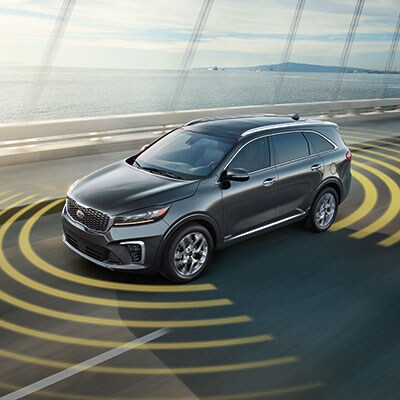 Always Stay In Your Lane With This Feature
With the 2019 Kia Sorento, you will have access to a wide variety of interior features, all of which can help keep you secure behind the wheel. In fact, one of these features is Lane Departure Assist, which helps ensure you always stay in your lane when you are on the road. It will alert you when you start to drift from your lane without signaling.