2019 Kia Stinger
Find Yours
View Specials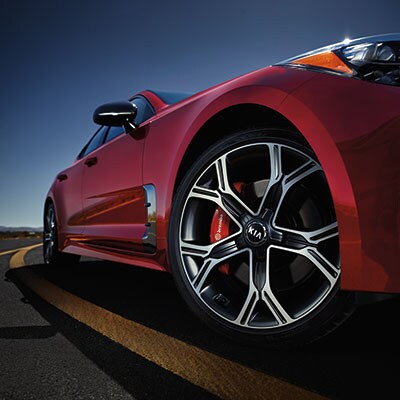 Sporty Design That Stands Out
When you invest in the 2019 Kia Stinger, you are getting more than exciting driving experience: you are also getting a stylish vehicle. In fact, this vehicle has one of the most exciting exterior designs available. Melding style, sportiness, and confidence this vehicle will turn heads wherever it goes.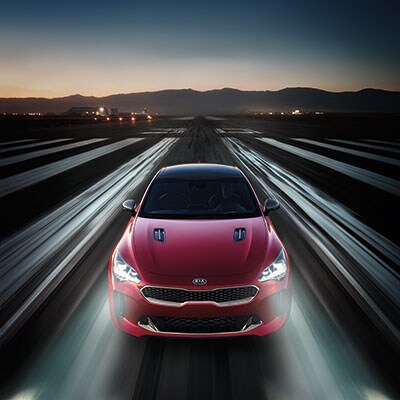 Accelerate With Ease
Acceleration is one of the many performance benefits this vehicle offers you. In fact, the Kia Stinger can from 0 to 60 in just 4.7 seconds: an incredible display of power and strength on the road. That is part of the reason why so many drivers adore this vehicle.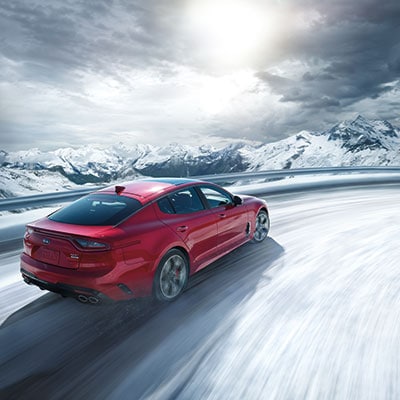 A Durable, High-Strength Steel Frame
The 2019 Kia Stinger offers strength that goes beneath the surface. In fact, with its capabilities on the road and its durable design, this Kia vehicle is capable of handling the open road with assurance, and providing you with the durability you are looking for.

More Features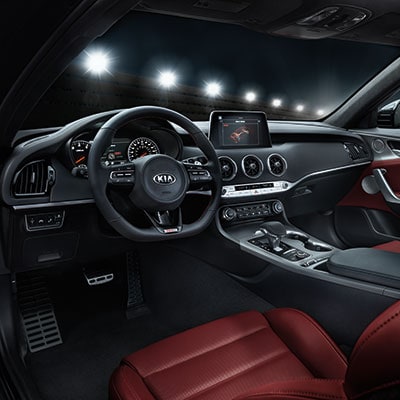 A Premium Audio System You Will Love
In order to enhance your experience on the road, the 2019 Kia Stinger provides you with a vast array of features that help do just that. One such feature includes the Harman/Kardon Premium Audio system, which allows you to listen to your favorite band or artist with crystal clarity.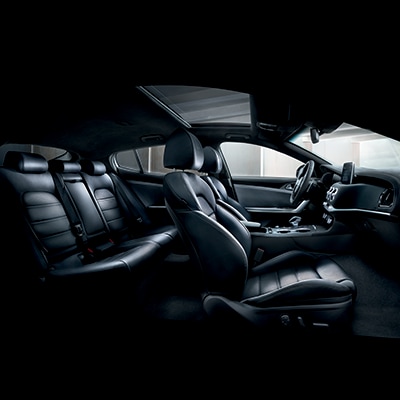 A Luxurious, Comfortable Interior Design
With the 2019 Kia Stinger, you can also take advantage of an impressively luxurious interior design. With this interior, you will have the space you need, access to a vast array of features, and an impressive level of luxury. In other words: everything you could want behind the wheel.