2018 Kia Stinger
Find Yours
View Specials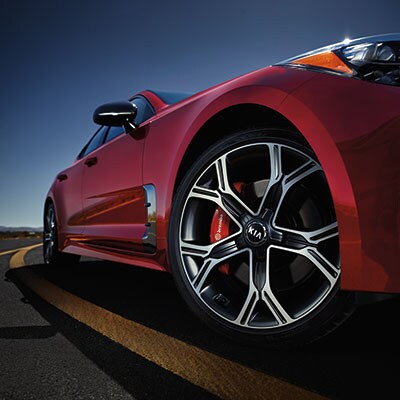 Smart Welcome
Illuminate your Access
Even the simple things matter when it comes to the new Kia Stinger's design and functionality. The Smart Welcome setting will illuminate your door pocket light, making it easier to reach the handle and climb in at night. The same is true of a Smart Power Trunk, lighting this volume space for seamless loading at all hours of the day.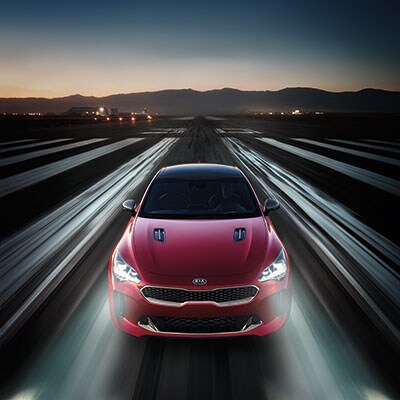 Full LED Headlights
Visualize what Lies Ahead
Visibility is essential for any trip, helping both you and accompanying drivers on the roadways remain safe. Features like dual-lens full LED headlights will help you get a better feel for these surroundings, brightening your travel lane in vibrant fashion. This projection even helps to show off the sporty, performance-themed style this sedan is best known for.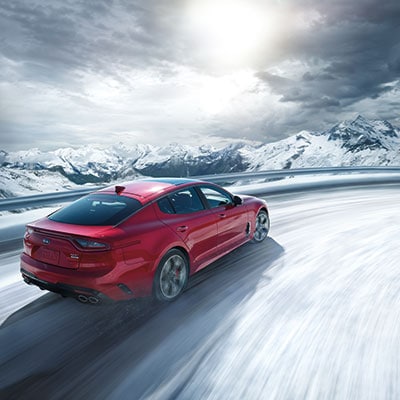 Sunroof with Power Shade
Letting Fresh Air and Sunshine In
Sometimes, you just want to roll the windows down and appreciate the surrounding scenery. Appreciate these warm-weather drives and take in the fresh air by activating your sunroof up above. Opening up seamlessly to let the sunshine in, configure your power shade accordingly to control the amount of light entering the cabin.

More Features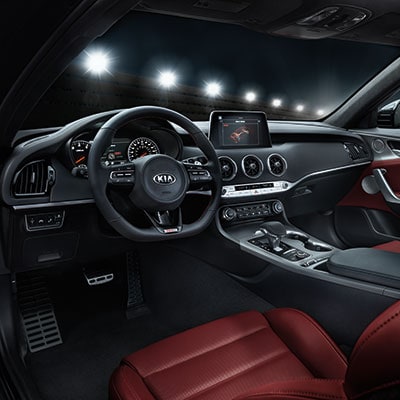 2018 Kia Stinger Interior Features
UVO Technology
Your Digital Command Center
Easy to access UVO infotainment technology functions seamlessly to accommodate entertainment and connectivity needs on demand. Incorporating an eight-inch touchscreen interface and voice-activated control, activate Apple CarPlay and Android Auto compatibility to send messages, place phone calls, stream music and much more.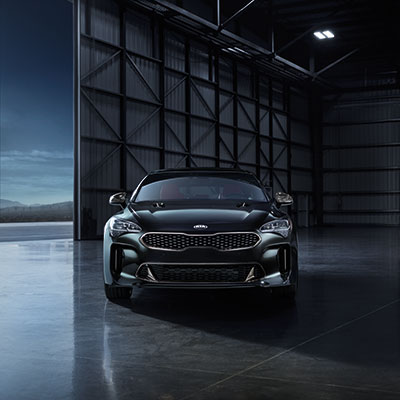 Drive Mode Select
Refine your Ride Quality
Want to tailor your driving experience based on personal preference, environment or how you simply wish to ride for the day? Standard Drive Mode Select offers these respective modifications from the comfort of your driver's seat. Respective ECO, SPORT, COMFORT, SMART and CUSTOM modes all serve a distinct purpose in terms of fuel efficiency, performance inputs and general ride quality.