Kia Stinger
Find Yours
View Specials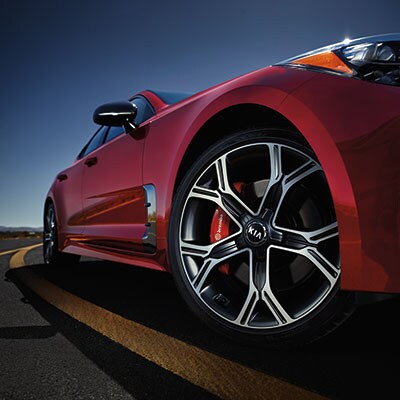 A New Base Model
For model year 2020, the sleek Kia Stinger gets a streamlined range of engine and trim options. The two previously available base models have been dropped, leaving the Kia Stinger GT-Line as the new entry-level point. This means that, starting right at the first trim level, drivers can expect a comprehensive list of impressive tech and safety features, as well as a turbocharged 2.0-liter four-cylinder engine with 255 horsepower and 260 pound-feet of torque.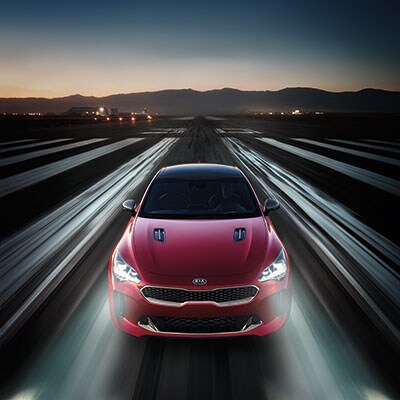 All-Wheel or Rear-Wheel Drive, the Choice is Yours
With a variety of top-performing trim and engine combinations to choose from, customizing your 2020 Kia Stinger is easy. For even more options for personalization, regardless of trim or engine choice, you also get to pick between either rear-wheel drive or front-wheel drive. It comes down to your personal preference for equipment and power.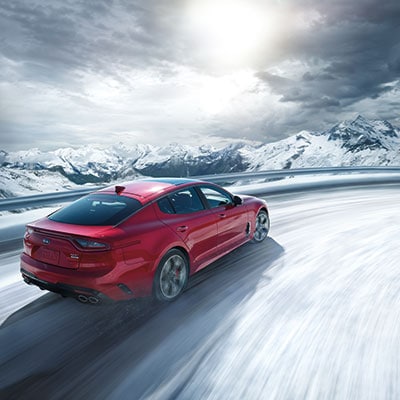 A Durable, High-Strength Steel Frame
The 2020 Kia Stinger offers strength that goes beneath the surface. In fact, with its capabilities on the road and its durable design, this Kia vehicle is capable of handling the open road with assurance, and providing you with the durability you are looking for.

More Features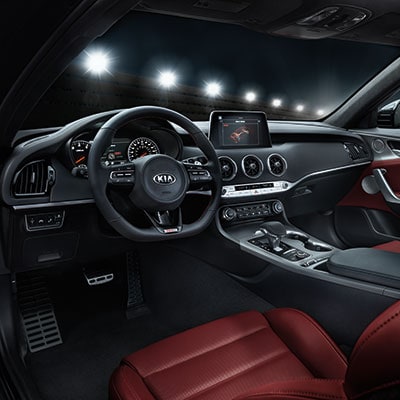 Connectivity and Technology
As with previous model years, the 2020 Kia Stinger continues to give you a range of standard tech features, including Apple CarPlay and Android Auto smartphone integration. New for 2020, however, this car also gives you another standard feature to help you connect to your phone - wireless device charging. Just place your compatible phone on the pad and go, now wires to fuss with or lose.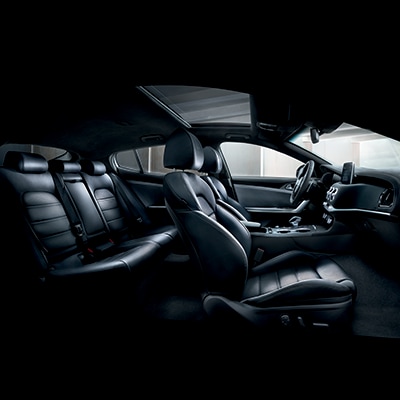 A Sportscar That's Actually Comfortable
Love the thrill and pulse-racing performance of a responsive sportscar, but looking for something that's comfortable for your commute and passengers? The 2020 Kia Stinger, with its meticulously crafted, five-passenger interior, is the perfect solution. Its four-cylinder and V6 engines are tuned to add excitement and fun to your drive, and its spacious and well-equipped interior are designed to pamper you and spoil your passengers in comfort.